Mindful Movement
With Jackie Mirkopoulos, RMT, FSS

Date: March 30th  7-9pm (2 Hrs.)
Where: Vital Ki, Toronto
Cost: $35 + HST
Do you find yourself having a hard time staying in one position for a long time? Do you feel too much tension in your body while meditating?  Well then this workshop is perfect for you!
This workshop has been designed to:
Help you begin a journey of building and strengthening your ability to handle mental and physical demands on your body and mind.
It is also a great way to prepare for the Chakra meditations Course by opening up the body.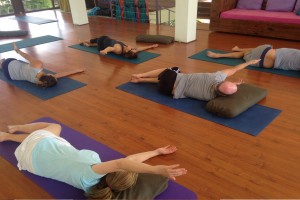 I have combined the practices of Mindful Meditation and LifeStretch in order to restore our mind/body connection.
Mindful Meditation is the practice of the non-judgmental observations of life from moment to moment.
Research supports that Mindful Meditation has helped people with anxiety, chronic pain, depression and much more.
LifeStretch is a mobility-stretch system that is fascially (connective tissue) based and designed to help you become more flexible in your body so that you feel more functionally mobile. Making you the most efficient you!
Each class consist of:
Breath work
Energy cleansing
Followed by a series of fascial stretching movements
Throughout the movements we will practice mindfulness and really build awareness of what our body is telling us
The use of bolsters, essential oils, healing crystals, and candlelight will be present in order to create the ideal atmosphere for your exploration
We will close each class with a circle for sharing (participation optional)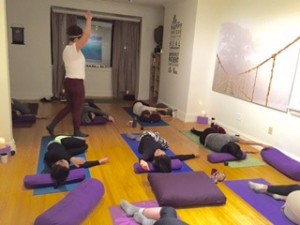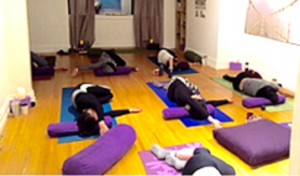 Looking forward to beginning a journey with you!
&nbsp