Lora Lisi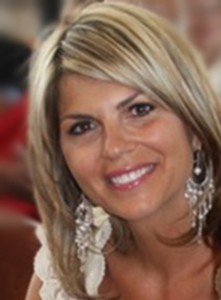 Life Coach and founder of Bliss Om
On my own path of self discovery, I have found that my family and I have benefited from living a holistic life, specifically through prevention and natural medicine.
Through my own struggles and living my life with purpose and passion, I myself, began to work with a life coach who brought clarity, self worth and value to my life. I feel taking that step was very pivotal in moving me forward in my own life direction.
I did part of my studies in California, under the direction of Alan Cohen, author of 17 popular inspirational books, including the bestselling, The Dragon Doesn't Live Here Anymore and the award winning, A Deep Breath of Life. I received my formal certification in March of 2012.
I am one of the co-creator of Exhale Productions, which hosts woman empowerment seminars. Our events have included, Your Best Year Ever with Lisa Garber (January 2011) and Living in Abundance with Crystal Andrus (January 2012). Our events are aimed to assist those who are on their path to self enlightenment and to those who have yet to start their journey. No matter where you are in your life I want to be there to help guide you on your passage to self discovery.
I am looking forward to connecting and working with you to achieve the life you were meant to live, and setting the intentions to create this life.
Life Coaching
As you adventure through the information provided below, ask yourself how many people you have heard of who call themselves coaches. Ask yourself…"If a Doctor was permitted to practice medicine without a license, would you trust him with your life?" We as professional certified coaches who have trained intensively and practiced supervised coaching and written an exam before being certified ask you to be aware of who you are hiring to work with you. We as certified coaches are governed by the International Coaches Federation (www.coachfederation.org) and ask you to make sure the next coach you work with is trained, certified and a member of this association.
What is Coaching?
Like athletes who have coaches keeping them on track and at their peak, a coach will keep you focused on your goals, keep you moving forward and help you to realize your full potential. We will shine the light on your passions, values, strengths and life purpose while challenging the limiting beliefs that hold you back.
Unlike counselling or therapy, coaching does not look for problems in your past to fix. Instead, coaching will consider your current reality, help you to articulate your values and goals and encourage your progress into the future you envision for yourself.
This empowering experience is based on YOUR agenda. You decide where you go! After the initial intake sessions you will work with your coach on a weekly basis. Your coach will listen to you, support you through the hard times, celebrate the victorious times and most importantly hold you accountable. Your "shoulds" become your "wills" and your quality of life will flourish. Reaching your goals, honouring your values and living at your fullest mental and spiritual potential will allow you to begin living the life you have always wanted.
A coach will:
Ignite your potential
Listen to what you are saying and not saying
Be honest when no one else will
Help you set achievable goals
Help you identify your passions & values and live by them
Help you discover your life purpose
Help you discover other perspectives
Challenge your limiting beliefs
Help you achieve balance
Hold you naturally creative, resourceful & whole
Who hires a coach?
Coaching is for anyone wanting more in his or her life. It is for individuals who are willing to search for ways to fulfill their dreams. It is for those who believe in the potential they know they will reach with persistence, effort and support. Coaching is for anyone who is ready to face today's dreams and/or goals and make them a reality.
How does coaching work?
You and your coach will meet for an intake session after completing an in-depth questionnaire. An alliance will be designed…this is the place to voice how you want to be coached. You design the alliance with your coach to meet your ultimate needs. Then you will arrange for the best times to do your three 45 minute calls per month. The coach is there to ask powerful questions that will deepen your learning about yourself and help you realize what it is you really want and what you need to do to attain it. At the end of your coaching call you may be left with homework for the week. This is when the effects of coaching really work.
Why should you have a coach?
You should have a coach if you take your dreams and goals seriously. You should have a coach to give you that boost when things seem sluggish and to acknowledge the tremendous gifts you have to make things happen for yourself. You should have a coach because you deserve it!
What will I get out of joining a coaching agreement?
You will get results in all shapes and sizes: moments of realization, conquered fears, achieved goals and clarity in more ways than one. You will move from where you are now to where you want to be with direction, support and celebration. By getting coached, you are committing to creating more for yourself than you would ever do for yourself alone. You will get a coach who truly listens to you, motivates you, acknowledges the greatness you possess and tells you where you are not being true to yourself. You will get a coach who will be more honest with you than your best friend would ever be, moving you past your stuck points and towards fulfillment.
Is coaching only done one-on-one?
It is great to have a coach to work with one-on-one, and there are great benefits in working with a coach in a group as well. This is also a more affordable way to work with a coach if finances are an issue. We provide a group coaching "Wise Women Gathering" that is available on a weekly basis. Some people like to join a group and have a one-on-one session once a month as an option.