Winter Soul Getaway
COSTA RICA FEBRUARY 28th – MARCH 7th, 2019
A RETREAT INTO PARADISE!
8- Days 7- Nights
We open heartily invite you to our 2nd Winter Soul Getaway. Unplug from the cold heavy grid of Ontario, Canada and reconnect to your divine authentic self in the lush and tropical vibes of beautiful Costa Rica!
We team up once again with our lovely Partners at Bliss OM Wellness Studio for this incredible experience.
This Retreat is designed to help you connect to yourself, nature, to other like/open minded, like/open hearted people. Gain more clarity on your current life situation with tools to raise your levels of awareness and understanding. Let us welcome you to your retreat experience with true Pura Vida Spirit!
Enjoy a well balanced week of self work, relaxation, exploration and connection.
Your facilitators will walk you through the components of your unique retreat, explain the process of personal growth, evolving and expanding, with vibration raising workshops, Yoga, Meditation and Ceremonies.
OUR VISION
To take you back to connect with your Inner Self in more profound and transformative way.
To provide a Beautiful Holistic Retreat
To create, hold space and offer you support as you continue on your  journey with true connection and personal growth.
WHAT'S INCLUDED
Transportation from/to San Jose Airport (4pm local time pick up)

Transportation to/from excursions and tours

Day Excursion to: Manuel Antonio 

Day Excursion to Dominical and Secret Beach Picnic and Sunset

Day Trip to the Tinamastes Feria (Farmers Market) Nauyaca Waterfalls

Sacred Cacao Ceremony with Local Facilitator

Accommodations – 8 days/7 nights – double occupancy /

Single Occupancy available upon request

3 Nourishing meals/daily prepared by our Personal Chef

Exclusive use of the property and pool

Yoga

Meditation

Nature Walks

Inspiring Holistic Workshops

Conscious Talks

Sound Healing 

Time to Relax

Beach Fire & Drumming Ceremony

Sungazing Meditation

Sound Healing
Optional at extra cost
Private 1 on 1 Healing sessions by our facilitators
NOT INCLUDED
All Round Flight – Toronto (YYZ) – San Jose (SJO) Costa Rica

Day Before and Day After Accommodations in San Jose (if needed)
 * Participation in the Excursions is not mandatory, but is NOT discountable
Retreat Facilitators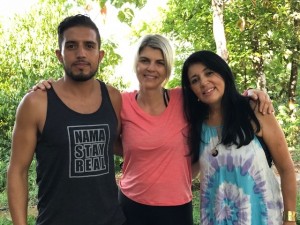 Angie Tobón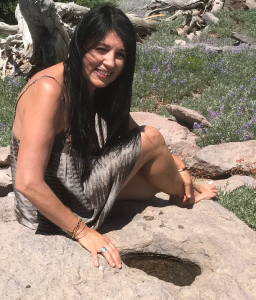 Healing Artist, Founder Vital Ki Institute of Holistic Education 
Angie Tobón is a Registered Acupuncturist, Reiki Master and practices Energy Medicine; Pranic Healing, Pleiadian Lightwork1 with several other modalities inherited and learnt, which she uses as tools to help restore the body, soul, mind, and spirit vital energy.
Angie's vision is to continue to evolve and connect to higher levels of consciousness and  wishes to continue teaching  those seeking to evolve as well.
Angie will be guiding beautiful meditations, leading holistic workshops, will be available for one on on sessions and also be holding space with her essence, wisdom, guidance and love.
Through her Energy Medicine training's and Esoteric wisdom,  she aims to help you heal of the body, mind, emotion, and soul bodies.  Some of her tools include, Pleiadian Lightwork1, Reiki, Sound Healing, Sacred Geometry, Esoteric Acupuncture and Guided Meditation that can help heal the Soul, align and balance Cosmic Energy and Spirit.
Also available are private sessions of any of her modalities to be booked in advance (extra)
which include:
Pleiadian Lightwork1, Acupuncture, Reiki, Esoteric Acupuncture, Sacred Geometry, Pranic Healing and more.
1."Pleiadian Lightwork is the name given to the healing, spiritual activation, and ascension techniques which are part of the Dolphin Star Temple Mystery School. Trainings created by Amorah Quan Yin through Full Sensory Perception (FSP) and other courses."
Angie acquired the FSP training through a magnificent master, Adama Hamilton who was the first student to totally complete Amorah's training and apprenticeship program becoming her very first certified PLI and FSP instructor. 
Lora Lisi,
Certified Life Coach, Meditation Practitioner,  Founder of Bliss Om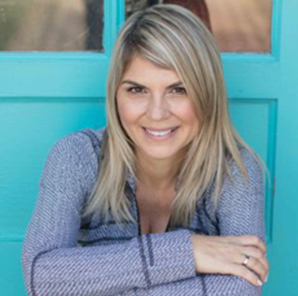 Lora has been Life Coaching for the past 5 years, She has held and hosted, three womens events, Empowering Women and Stepping into your greatness ~ Your Best Year Ever with Lisa Garbe  and Living in Abundance with Crystal Andrus.
In 2012 she opened BlissOm Yoga and Wellness Centre. It was a vision of hers to create a space where people could come and feel a calmness a sense of peace as they walk through the doors.
Lora is a certified yoga and meditation teacher as well as an Angel Practitioner. She is also certified in her Reiki level 2 and is obtaining her Reiki Masters.  Lora continues to be a student of spirituality always looking to embark on new transformational studies.
It is her intention to share her light with others on this planet of heaven on earth.
Lora will be available for Life Coaching: to help you release confusion and uncertainty which can drain your energy and keep you from moving forward in your life.  Lora will assist you in making aligned decisions and mapping out the next steps of your spiritual journey. If you are looking for a more authentic relationship with inner yourself and others, this session is for you!
Dane Osorio,
Healing Artist,
Co-owner of Vital Ki Wellness Centre, Co-Founder of WokeAF.ca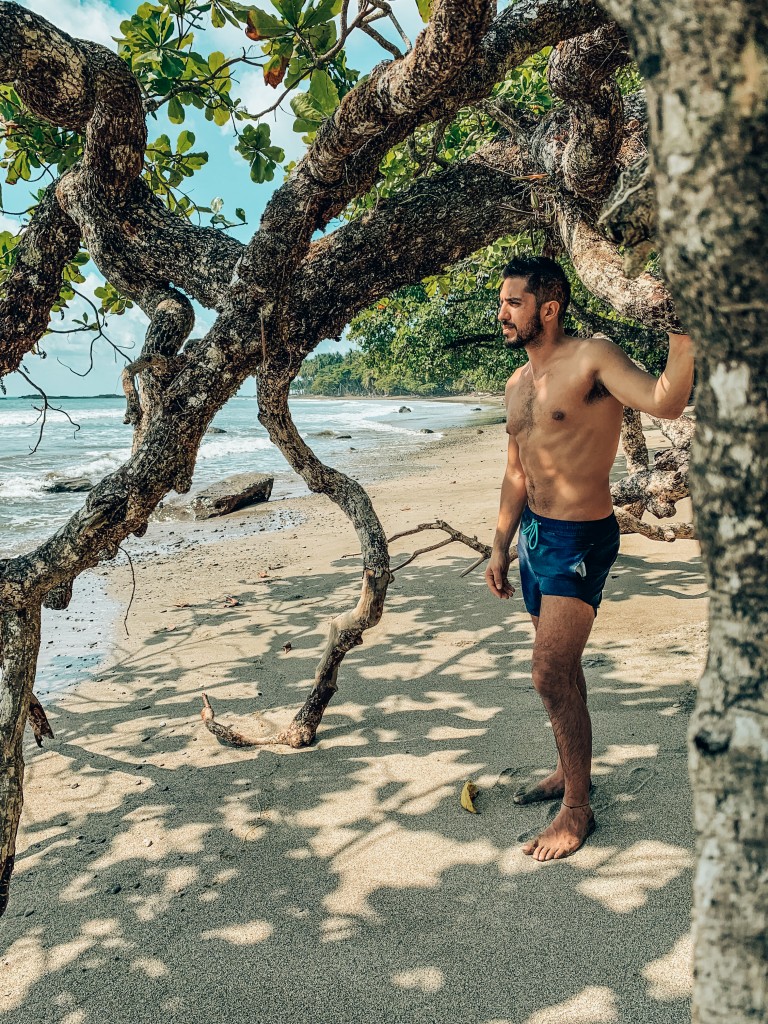 Dane's vision is to continue to contribute his time and devotion to connecting and supporting people on their awakening and healing journeys.  The focus of his practice and service is to hold space and share the wisdom, awareness, unity, collective evolution, and Universal Love that we all deserve.
With a few Retreats under his belt as a creator and facilitator, Dane is gearedup to lead you on a journey of a lifetime!
Enjoy his intuitive Hatha Slow Flow Yoga Classes that will have you feeling rejuvenated, and ready to take on the day with a higher vibration! Dane will also be offering Guided Meditations, Drumming, Sacred Fire Ceremony, Sun Gazing Meditation, and Sound Healing with the sounds of Magical Crystal Quartz Singing Bowls.
Also available are extra private sessions which include:
Reiki Healing, Chakra Balancing, Sound Healing, Private Yoga class.
Where We'll Be!
Ojochal, Costa Rica
Casa Tortuga Private Villa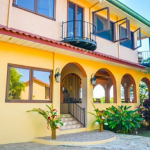 Uniquely located on a small cliff over-looking the Pacific Ocean, with the most extraordinary views all day long, and the most stunning sunsets you have ever seen.
Sitting on your own private deck, you can enjoy the daily scarlet macaw fly-bys, the raucous toucans, and those mischievous monkeys as they make their rounds through the property. Access to the beach below is an easy 5-minute walk down the road where you can stroll for miles on a deserted beach.
A private Pool with umbrellas for shade and pools side deck to get your tan on. A wide range of accommodation options to suit your needs – an upstairs/downstairs combo to relax and enjoy, a cozy room with ocean-views, or an easy-access room for those who find stairs a challenge.
Also a lounge area for socializing at the end of your day, and a well-designed and fully stocked kitchen if you like to prepare something special, or simply sit back and let us serve you.
This retreat is exclusive which means that only you and your group will have full use of the property; this creates a true home-away-from-home experience.
Click here for tour of property
Indoor/Outdoor Kitchen
Private Chef 
Enjoy your your delicious meals with your tribe cooked with quality fresh ingredients and love by your Private Chef !


EXCURSIONS!
Manuel Antonio National Park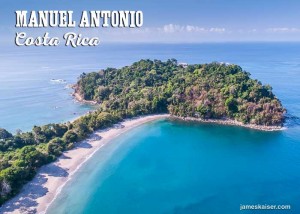 Our group will be picked up right from our Villa and brought to some of the most beautiful beaches in Costa Rica. We will explore this active beach town with lots to do, visit local shops, outdoor stands, pipa frias (fresh cold coconut water cut open in front of you), enjoy a cocktail with a view, and then hit the gorgeous ocean and cool down, pura vida style.
Manuel Antonio National Park is the smallest national park in Costa Rica but don't let the size fool you. It has been rated as one of 12 most beautiful national parks by Forbes in 2011 and is one of the most visited parks in the country.

Additionally, it is one of the best places in Costa Rica for first time visitors and families due to its easy accessibility and facilities.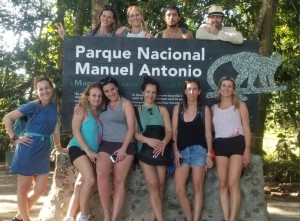 Though one of the smallest parks in the country, Manuel Antonio National Park is the most popular – and rightfully so. Manuel Antonio is often considered among the most biodiverse parks in the world. Spanning several natural habits, this gem boasts more than 109 different species of mammals and 184 species of birds. You can spot the white-faced and howler monkeys, two-toed sloths and the endangered squirrel monkey. 
Tinamastes Feria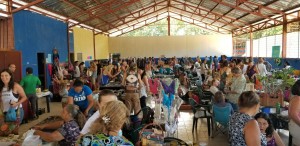 (Farmers Market)
Every Tuesday Morning locals gather to share, sell and trade their organic foods, essential oils, soaps, sweets, jewelry and instruments with other locals and travellers.
We will bring you to experience this atmosphere!
This uplifting and heart warming experience allows you to really feel the Pura Vida Vibe that Costa Rica is known for.  Spontaneous musical acts, lots of hugs and great deals on many beautiful gifts
Dominical and Secret Beach Day!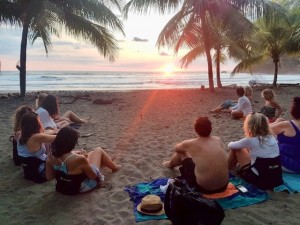 Enjoy some time in beautiful Dominical! In this cute little surf town you can visit the outdoor market right by the beach and see all the beautiful art works, custom jewelry, tapestries, clothes and crystals from artists from all over the world! Perhaps a bevy on a patio, or fresh coconut water right off a palm tree!
We then will be moving a little south down the coast to a secret beach that will have you in awe from the beauty. Truly breathtaking and a beach you will never forget!
We will provide a delicious meal right on the beach!
Nauyaca Waterfalls!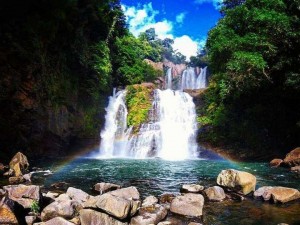 It is a Costa Rican family tourist company, which has been dedicated for years to the operation of tours, which are performed on horseback, through a farm that borders two impressive waterfalls belonging to the Barucito River.
These majestic waterfalls are one of the main attractions of the southern region in Costa Rica, not only for their natural scenic beauty, which offers the tourist moments of recreation and fun, but also to participate in different activities such as horseback riding tours, swimming, climbing, jumping and to observe much of the beauty of the tropical rainforest, among others.
Nauyaca Waterfalls is the ideal place, not only for those in search of tranquility and nature, but also for adventure and excitement lovers. They are a reference point for adventure ecotourism as they are recognized worldwide for their beauty and the excellent services they provide. Details about the Nauyaca waterfalls can be found here.
The Nauyaca Waterfalls are located in a canyon approximately eighty meters wide. One of the falls is forty-five meters high in free fall and the other twenty meters high in stepped fall, forming at the foot of it, a pool of a thousand square meters and six meters deep. Then there are other natural pools of smaller size, which can be used for the enjoyment of the whole family.
Nauyaca Waterfalls in Costa Rica is the ideal place for lovers of nature and adventure where the tourist can expand the cavalcade, walk, swim, climb, jump, take pictures and enjoy a wonderful day, in one of the most beautiful places beautiful of the pacific south of Costa Rica.
Holistic Practices!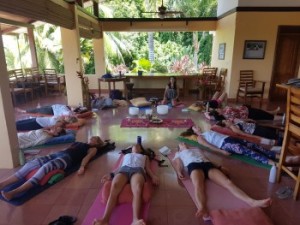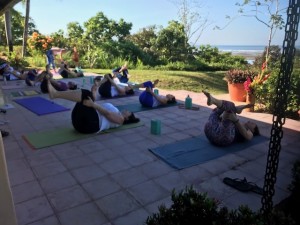 Connect, Share, and be part of Special Moments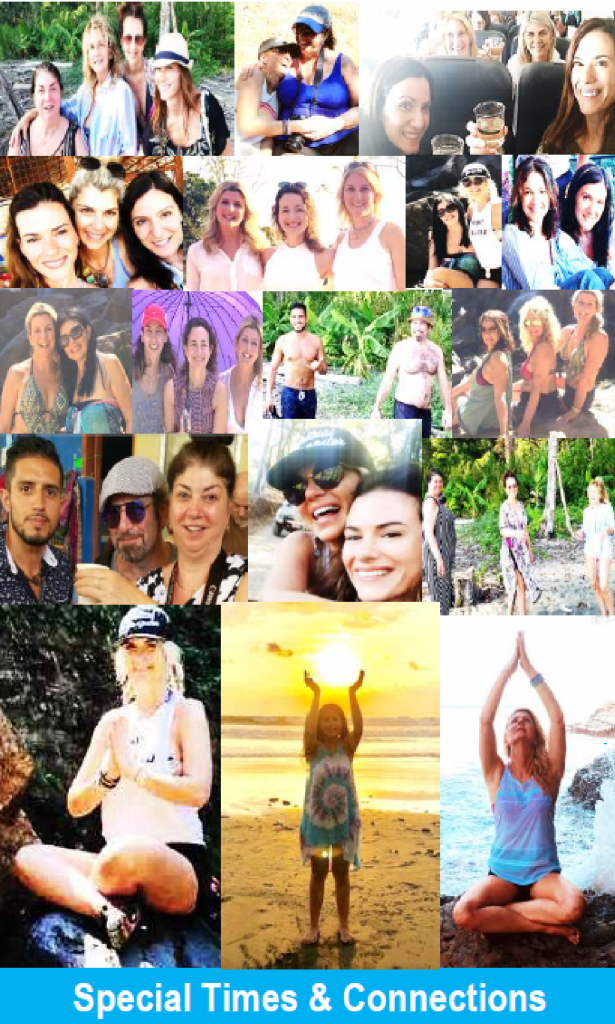 Fun Day Excursions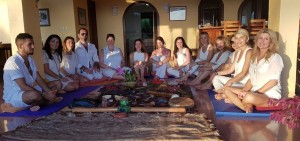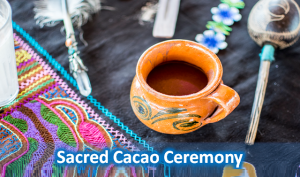 Sun Glazing, Sacred Cacao Ceremony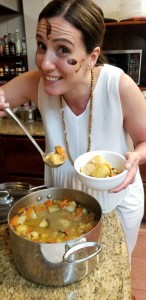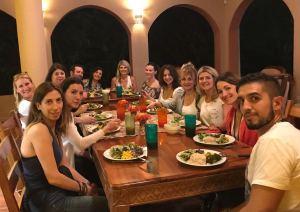 High vibration Meals!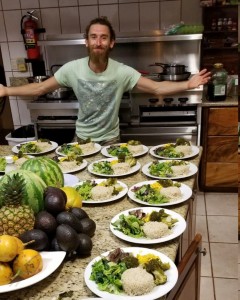 Private Chef !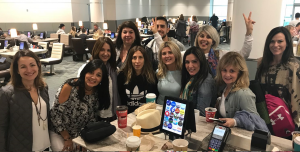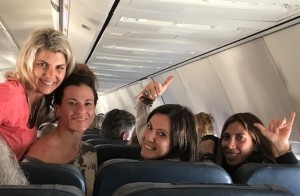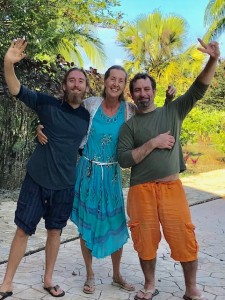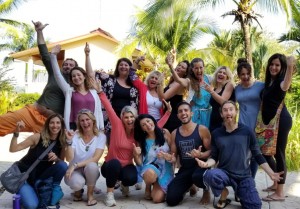 Connections, Friendships and Self Discovery!
Accommodations
Jungle Room
This Beautiful Jungle view room is fully equipped for you to be in a comfortable and luxurious element! Look out into the jungle and watch as the wildlife plays a game of hide and seek.
Jungle Room includes:
King-size bed
Exquisite wood furniture and fixtures
Private ocean-view deck
WiFi Connection
Hair Dryer
Laundry Service
Daily Maid Service
Ocean View
This Beautiful Ocean view room is fully equipped for you to be in a comfortable and luxurious element! Look out into the horizon and catch the blissful feeling of being in Paradise!
Ocean Rooms Includes:
King-size bed
Exquisite wood furniture and fixtures
Hallway access for those limited by stairs
WiFi Connection
Hair Dryer
Laundry Service
Daily Maid Service
Pacific Room
This Beautiful Pacific room is fully equipped for you to be in a comfortable and luxurious element! This room is a 2 level suite with a private pacific ocean view deck!
Pacific Rooms Include:
King-size bed
Exquisite wood furniture and fixtures
Upstairs bedroom with private ocean-view deck
Downstairs sitting room
WiFi Connection
Hair Dryer
Laundry Service
Daily Maid Service
Sunset Room
Sunset Room Includes:
King-size bed
Exquisite wood furniture and fixtures
Adjoining sitting room
Private ocean-view deck
WiFi Connection
Hair Dryer
Laundry Service
Daily Maid Service
For a video tour of your Retreat Setting click here!
INVESTMENT
Price and payment dates:
$2444 USD Shared Accommodations 
$3144 USD Single Accommodations 
Full price due  Feb. 1, 2019
*Price does not include flight, alternative transportation or any extra nights before or after our retreat dates.
To Register:
info@vitalki.com or 416-854-6244
REFUND POLICY:
Cancellation
Before      February 15, 2019
Refund 50% of total deposts
*No Refunds after February 15, 2019
Thank you for your time, we look forward to sharing this incredible, life expanding experience with you, in PARADISE!
If this aligns please connect with us asap as spots will be assigned at first come first serve basis.
PURA VIDA!

Other Retreats!
Local Retreats starting May 2019, stay tuned for more details!