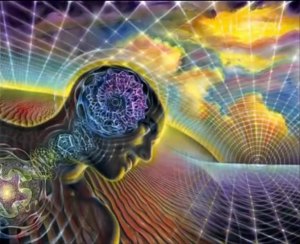 Are you ready for the Pleiadian light work expansion, and to help heal beyond the physical body?
FULL SENSORY PERCEPTION (FSP)
*March 17 to March 27  2019

This is a program for accelerating your spiritual growth and fulfillment. It is open to everyone who seeks to live in alignment with their Higher Self and to be in the consciousness of Oneness. FSP is the beginning program for everyone participating in the Dolphin Star Temple.
FSP courses are offered in many parts of the world. There are three levels to the courses, each of which can vary from 10 to 14 days in total length (depending on the local teacher), and they are often divided into several segments lasting a few days each. You can enroll for each level one-at-a-time and progress at your own pace. (FSP 1 & 2 are prerequisites to the PLI trainings.) There is also an Advanced FSP course that is sometimes offered.
In FSP classes you learn to open your full sensory perceptions of clairvoyance, clairaudience, intuition, and channeling healing energy. It is a path toward wholeness, Oneness, and becoming consciously responsible for aligning with the Divine and maintaining a connection with God/Goddess/All-That-Is. In FSP you learn self-help tools for releasing ego-identity and clearing what holds you back on your spiritual path. Class sessions include group meditations, spiritual teachings, and supervised healing work conducted in pairs.
FSP is for those seeking deep personal healing and clearing. It can be an experience that redirects your life toward your spiritual fulfillment and living in impeccability. It is also for those interested in learning the healing skills needed in order to be a healing practitioner or teacher.
Watch as Adama Hamilton discusses FSP in an interview with Gary Kendall.
Some of the subjects covered are:
FSP1:
Going in and out of trance & setting space
• Kundalini Channel Clearing
• Accessing Akashic Records
• Using Chambers of Light
• Clearing Implants & Energy Blocks
• Reading and healing the 7 main Chakras
• Deprogramming Process
• Soul Fragment Retrieval
• Soul Matrix Clearing and Healing
• Inner Child
Recommended reading, The Pleiadian Workbook Awakening Your Divine Ka by Amorah Quan Yin:
Course Details
The average class time will be approximately 6 hours each day with a day off for integration during the Course.
The Course fee and Schedule is as follows:
*Transportation, food and accommodations  are not included. (See below for more info)
Investment per Course: $2,500 + Tax (Canadian)
For more info: 416-854-6244 or info@vitalki.com
Food, Transportation and Accommodations
*Meals, transportation and Accommodations  are NOT included in the program.
Accommodations
We are hosting the Courses in a luxurious retreat estate only an hour outside the city in Caledon.
Exact address given to those who register only. For those staying in the premises extra cost for accommodations and food.
Transportation
If  you are flying, the nearest airport is the Toronto Pearson International Airport or Porter Airport (approx. 1/2 from the Retreat Centre)
You can rent a car or use Uber and Taxi service is also another option.
Food
All meals will be included at the Retreat Centre for those who will be staying in, extra cost does apply.
Adama Hamilton in Toronto Canada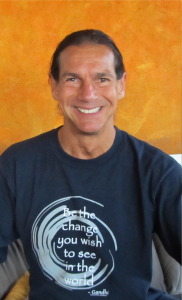 Adama is one of the original members of the Board of Directors of the Dolphin Star Temple. Read More…
These fundamental trainings are designed to empower you and assist you in a deeper way to develop your skills of clairvoyance, clairaudience, psychic perception and clear insight (full sensory perception).
You will learn:
• Special healing techniques to remove from the Aura unreceptive energies and repair the Aura Field
• To improve your reading abilities and use your intuition in a deeper way
• Become free from the any energy that keeps you from evolving
• Become focus and clear in recognizing your greatest potentials, gifts and powers
• Develop a subtle state of trance
• Connect with your Higher Self
• Remove energetic cords, energetic parasites, entities and implants
• Heal and balance all layers of the Aura Field
• Heal and balance the Energy System (Chakras)
• Healing of the subconscious level of the chakras.
• Deprogram limited believe system
• Activate the kundalini channels
• Heal the subconscious of self-sabotage, self-inflicting suffering, and victimhood
• Connect with the Akasha records.
• Heal astral body and the silver cord
• Heal past lives and genetic addictions
• Deprogram blue print, cleaning the channels for higher powers and much more
Watch as Adama Hamilton discusses FSP in an interview with Gary Kendall.