VITAL KI YOGA!
Yoga with Dane!
Join Reiki Master, Healing Artist and Yoga Teacher Dane Osorio for his intuitive mixture of a Hatha, Yin, Vinyasa Flow class. Dane has found a passion and connection with Yoga that he expresses in his Classes. Connect with your Body, Breath, Heart and Spirit and allow your energy to open up and flow! You can expect a class of connection to healing and moving of stagnant energy that can help you feel, lighter, happier and with more Energy! Oh and did we mention a mini guided meditation with a Crystal Bowl Sound Bath in his closing Shavasana!
Dane's Classes:
Wednesdays 6:00pm- 7:00pm 
Thursdays 8:30pm – 9:30pm 
*Must register in advance via phone, email or Mind Body APP/link
Yoga with Gabriela!
Gabriela is excited about spreading the benefits of Hatha Yoga to those who are looking to tap into a heightened present experience, practice meditation and increase their overall physical, mental and emotional health.
Hatha Yoga uses poses (Asanas) in conjunction with breath (Pranayama) and meditation (Dyana) to help increase concentration, build strength, fitness and flexibility; reduce stress-related problems among some other amazing benefits.
"… as part of this, we strive to balance the seemingly-dualistic aspects of body and mind, with the understanding that these polarities are a natural part of life and are always in fluctuation. In this awareness, we strive to move toward greater harmony while also increasing our understanding of and identification with the greater principles that transcend these dualities…"
Gabriela's Classes:
Tuesday Evening 6:45pm – 7:45pm 
*Must register in advance via phone or email, or Mind Body APP/link
Yoga with Mary Anne!
Enjoy a Tuesday morning class with the lovely Mary Anne! Mary Anne will lead a mixutre of Yin and Hatha Slow Flow. A perfect class for those with time during the day to get on their mat!
Tuesday Mornings 10:00am – 11:00am
*Must register in advance via phone or email, or Mind Body APP/link
Per Class: $15
Package of 5 Classes: $60 ($12/per class)
Package of 10 Classes: $100 ($10/per class)
Yoga with Yulia!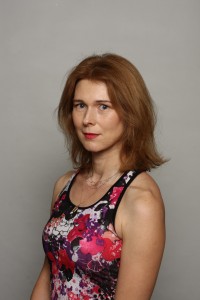 Mindfulness, movement and fun!
Yulia's yoga practice is designed to give you a healthy mind and a flexible body. In her classes she focuses on mindfulness, body awareness, balance and strength.
Yulia was born in Russia, came to Canada after University and fell in love with yoga. She was attracted to yoga as a way to help her settle into her new life and her new home.  She practiced different styles of yoga through the years and really enjoyed them.
In 2009 she was diagnosed with Rheumatoid Arthritis, she searched for ways to try and cope with the disease and found that yoga and mindfulness, are extremely beneficial to help manage the condition. At this point she started her journey of learning more about yoga and mindfulness. She took Toronto based Mindfulness courses and in 2012 enrolled in a two year intensive teacher training program at Esther Myers studio in Toronto.
She began to teach as she wanted to share these practices to help people and to make them feel better. Her approach is that yoga should be practiced with the understanding of every individuals anatomy and respect to their natural body alignment.
Yulia's Class
(Starting again November 18th, 2017)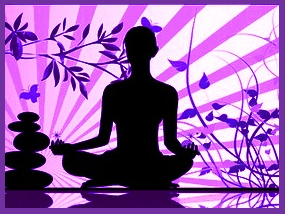 What Meditation & Yoga Can do for You
Stress Relief: Meditation reduces the physical effects of stress on the body. By encouraging relaxation, Meditation helps to lower the levels of the stress hormone cortisol. Related benefits include lowering blood pressure and heart rate, improving digestion and boosting the immune system as well as easing symptoms of conditions such as anxiety, depression, fatigue, asthma and insomnia.
Pain Relief: Meditation can ease pain. Studies have demonstrated that practicing meditation or a combination of Yoga and Meditation, reduced pain for people with conditions such as cancer, multiple sclerosis, auto-immune diseases and hypertension as well as arthritis, back and neck pain and other chronic conditions.
Better Breathing: Meditation teaches people to take slower, deeper breaths. This helps to improve lung function, trigger the body's relaxation response and increase the amount of oxygen available to the body.
Flexibility: Meditation also helps to improve body alignment resulting in better posture and helping to relieve back, neck, joint and muscle problems.
Increased Strength: Meditation provide an additional benefit of helping to relieve muscular tension.
Weight Management: Meditation can aid weight control efforts by reducing the cortisol levels as well as by reducing stress. Meditation may also encourage healthy eating habits and provides a heightened sense of well being and self esteem.
Improved Circulation: Meditation and the stretching exercises helps to improve circulation and, as a result of various stretching, more efficiently moves oxygenated blood to the body's cells.
Cardiovascular Conditioning: Meditation can provide cardio-vascular benefits by lowering resting heart rate, increasing endurance and improving oxygen uptake during breathing and stretching exercise.
Focus On The Present: Meditation helps us to focus on the present, to become more aware and to help create mind body health. It opens the way to improved concentration, coordination, reaction time and memory.
Inner Peace: The pondering aspects of Meditation help many to reach a deeper, more spiritual and more satisfying place in their lives. Many who begin to practice for other reasons have reported this to be a key reason that Meditation has become an essential part of their daily lives.
&nbsp