Introducing the Vital Ki Team!
Angela Tobón, R. Ac.


Angela Tobón practices Energy Medicine with several modalities inherited and learnt which she uses as tools to help align and restore Mind, Body, Soul and Spirit.
She is a registered Acupuncturist, Reiki Master, practices Pranic Healing, Sacred Geometry, Esoteric-Healing, Sound Therapy, Reflexology, creator of several Holistic Courses and Programs and Teaches several basic and advance Mediation and Self-Healing Courses.
She started Traditional Chinese Medicine studies inspired by the philosophy of Ancient Medicine and Oriental culture, which has some similarities to her upbringing culture.
Fascinated by the benefits of Natural Medicine, she enrolled in several TCM courses at the College of Traditional Chinese Medicine and Pharmacology Canada, at the University of Toronto, where she finished an advance TCM diagnosis course, and at the Canadian College of  Traditional Medicine.
Angela's vision is to continue to evolve and connect to higher levels of consciousness, she wants to assist those seeking to evolve as well. She strives to join forces with high-quality health care professionals to share a common dream of connecting heart to heart, soul to soul, bringing together their knowledge values and commitment.
She believes that by working together they can truly contribute and offer optimum health care to those who need it.
Angela Tobón is a member of:
The College of Traditional Chinese Medicine Practitioners and Acupuncturist of Ontario
The Reflexology Registration Council of Ontario
The Board of Natural Medicine Doctors & Practitioners – North America
Canadian Reiki Association
Certification & Credentials:
Registered Acupuncturist
Reiki Master Teacher Degree – Mastership in the Usui System of Natural Healing
Practices, Sacred Geometry and Sound Therapy Healing
Practices Pranic Healing
Certified Teacher – Canadian Reiki Assoication
Reflexologist – Reflexology Registration Council of Ontario
Licensed Holistic Practitioner – City of Toronto, Ontario
Teacher at Vital Ki Institute of Natural & Holistic Healings
Certified Micro-Current Tissue Repair & Cosmetic Practitioner
Non-Needle Acupuncture (Micro-Current)
Guided Meditation Teacher
Experience in Naturotherapy Practitioner – Board of Natural Medicine, Doctors & Practitioners
Dane Osorio
Co-Owner & Director, Healing Artist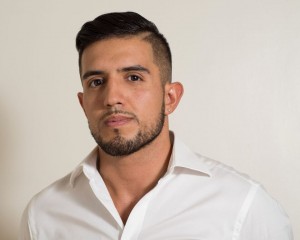 Dane Osorio is a hard working Entrepreneur and Healing Artist who started off in the work force in Construction and opened his own Renovation Company in his early 20's. With his new business growing and expanding he simultaneously decided to follow his heart and partnered up with Angie Tobon in the totally different industry of Health and Wellness where his passion truly lays. Dane constructed the first location of Vital Ki Wellness Center in 2007 in Market Lane, Woodbridge.
His passion lays in helping people, bringing an awareness to the importance of good health and well-being, preventing illness and maintaining good health. Dane has furthered his education in this area. Now at 33 years old he has obtained a few credential under his belt. A Certificate in Osteopathic Manual Practice, Completed  Level 1 of Fascial Stretch Therapy, has become a Reiki Master after being an apprentice to his Reiki Master for nearly a decade. He has completed Module 1-3 of Guided Meditation and is now a Guided Meditation Facilitator/ teacher, and completed a 200 hour Yoga Teacher Training certified by Yoga Alliance.
Dane's vision is to continue to contribute his time and devotion to connecting and helping people to healing and bringing wisdom, awareness, unity, value to health care,  healing, collective evolution, and Universal Love in all aspects, the physical, mental, emotional and spiritual.
Dane Osorio is a member of:
Ontario Osteopathic and Alternative Medicine Association
Angels of the Earth Interfaith Community
Florestral Community (Costa Rica)
Conscious Divine Masculinity Toronto
Conscious Community Toronto
Soul Movement Community
Yoga Alliance
Light Warriors of the World
Certification & Credentials:
Co-Owner and Director of Vital Ki Natural Health & Wellness Centre
Co- Owner and Director of Vital Ki Institute of Natural and Holistic Education
Reiki Master  – in the Usui System of Natural Healing
Certified Osteopathic Manual Practitioner
Certified Fascial Stretch Therapist
Yoga Teacher (200 Hour Training)
Licensed Wedding Official – AEIC Weddings Province of Ontario
Angie Savatti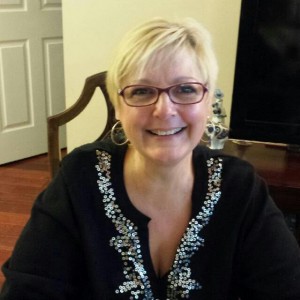 Office Manager
Vital Ki's behind the scenes Book Keeping Specialist!
She brings years of experience and a lot of value to our Wellness Centre, practitioners and patients/clients.
We love her energy and order behind the desk and are soo lucky to have her on our team!
Lora Lisi
Life Coach and founder of Bliss Om
On my own path of self discovery, I have found that my family and I have benefited from living a holistic life, specifically through prevention and natural medicine.
Through my own struggles and living my life with purpose and passion, I myself, began to work with a life coach who brought clarity, self worth and value to my life. I feel taking that step was very pivotal in moving me forward in my own life direction.
I did part of my studies in California, under the direction of Alan Cohen, author of 17 popular inspirational books, including the bestselling, The Dragon Doesn't Live Here Anymore and the award winning, A Deep Breath of Life. I received my formal certification in March of 2012.
I am one of the co-creator of Exhale Productions, which hosts woman empowerment seminars. Our events have included, Your Best Year Ever with Lisa Garber (January 2011) and Living in Abundance with Crystal Andrus (January 2012). Our events are aimed to assist those who are on their path to self enlightenment and to those who have yet to start their journey. No matter where you are in your life I want to be there to help guide you on your passage to self discovery.
I am looking forward to connecting and working with you to achieve the life you were meant to live, and setting the intentions to create this life.
 Dr. Lorenzo Diana
Naturopathic Doctor
Lorenzo M. Diana is a graduate of the Canadian College of Naturopathic Medicine and York University. Since graduation, Dr. Diana has established his practice as a Naturopathic Doctor through a number of clinics in Ontario, located in Ajax, Markham, Mississauga and Simcoe. While he has developed an eclectic practice, he has cultivated particular expertise in women's issues, digestive disorders, Naturopathic Oncology, Fibromyalgia, preventive healthcare and more. Dr. Diana uses a wide range of treatment modalities including Homeopathy, Acupuncture and Nutritional and Botanical Medicine for the benefit of his patients.
Since 1998, Dr. Diana has acted as Simcoe's first Naturopathic Doctor. His practice has expanded in Simcoe and Dr. Diana intends to continue to serve the community from his new and enlarged premises at the Natural Health Clinic & Educational Centre, 338 Norfolk Street, South, Simcoe Ontario.
Dr. Diana regularly contributes to articles on natural health topics in various journals and magazines and has appeared as a guest on CFRB Toronto and community broadcasts elsewhere. In addition, he conducts a series of lectures across the Greater Toronto and Simcoe areas.
Aside from running busy practices, Dr. Diana has embarked on a project to develop a line of 100% natural and organic supplements designed to treat a variety of disorders as well as writing a book on Naturopathic Medicine and Natural Health.
Our naturopathic services include the following:
Biopuncture
Bioidentical Hormone Support
Cosmetic Laser Treatments
Counseling and Psychotherapy
Detoxification
Ear Candling
ENG3 (Activated Air)
Environmental Testing
Far Infrared Sauna
Food Allergy Blood Testing
Food Sensitivity Testing
Hair Analysis
Health Coaching
Homeopathy
Laboratory Testing
Life System
Organ Testing
Dr. Diana is a member of the following associations:
Ontario Association of Naturopathic Doctors
Canadian Association of Naturopathic Doctors
Board of Drugless Therapy – Naturopathy
Canadian Health Food Association
Certified Member of Healthy & Active Metabolism Program
OAND transition advisory group (Recommending that ND's be regulated RHP – Regulated Health Professionals Act)
Certification & Credentials:
Certified in administration of Mesotherapy
Certified in administration of Intravenous Therapy
Dr. Marilyn Tran
Naturopathic Doctor
Dr. Marilyn Tran is a licensed Naturopathic Doctor practicing in midtown Toronto. She holds an Honours Bachelor of Science in Human Biology and Psychology and a Doctor of Naturopathic Medicine. Her passion for community work led her to complete rotations at the Sherbourne Health Centre (treating patients with AIDS/HIV), Queen West Community Health Centre and Brampton Civic Hospital as an intern. She also completed two medical brigades to Haiti with Naturopaths Without Borders providing care to the local community.
In 2016, she began work to set up a Global Health Program in El Salvador, Central America, along with her partner who is an Ayurvedic Doctor. Together, they hope to inspire students rooted in natural and complementary medicine to learn and provide care for communities in impoverished countries. Medical brigades take place yearly and are open to students and healthcare providers.
When at home in her city of Toronto, she relishes in all the small and finer things her vibrant, multicultural city has to offer. She maintains a health and happiness blog on her website www.drmarilyntran.com.
Credentials
Hon. B.Sc. – Double Major in Human Biology & Psychology
Doctor of Naturopathic Medicine
Facial Rejuvenation Acupuncture Certificate
Mindfulness Based Stress Reduction Training
Description of Services
Naturopathic Medicine
Naturopathic Medicine is a distinct primary health care system that blends modern scientific knowledge with traditional and natural forms of medicine to treat disease and restore health. Naturopathic Doctors treat the root causes of disease and assess the whole person, taking into consideration physical, mental, emotional, social and spiritual aspects of the individual.
Treatments may use one or a combination of naturopathic therapies:
Nutritional & Lifestyle Counseling
Botanical Medicine
Traditional Chinese Medicine
Acupuncture
Supplements
Lab Testing
Facial Rejuvenation Acupuncture
Facial Rejuvenation Acupuncture instantly hydrates and softens the skin for a natural glow. Considered the "Natural Face-Lift," facial rejuvenation acupuncture will tone and tighten the skin, increase blood flow, promote cell growth and waste elimination, increase lymphatic drainage, and promote collagen production, all to draw out your natural beauty and reduce the signs of aging.
More profoundly, it will treat:
Fine lines & wrinkles
Sagging cheeks & jowls
Laugh lines & eye creases
Puffiness
Bags under the eyes
Drooping eyelids
Double Chin
Hormonal Acne
Mindfulness Meditation
Mindfulness meditation is a scientifically-validated method that teaches you to clear your mind, quiet your emotions, and calm your body. It is a simple and systematic approach to help you attain greater levels of health and well being by becoming more present and aware in the moments you actually live. Instead of struggling to get away from experiences you find difficult, you practice being able to be with them. Equally, you can bring mindfulness to pleasant experiences as well.
Mindfulness meditation can help you:
Relate to stress in more creative ways

Reduce endless mind chatter in order to think more clearly

Become more aware of how you truly feel, and why

Sleep better, lower your blood pressure and reduce anxiety and depression

Better manage the emotional and physical pain that often accompany medical conditions such as cancer, heart disease, back problems and psoriasis

Get off the worry treadmill and become more productive and happy
Jesse Kerbel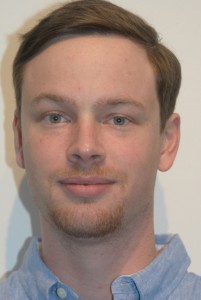 Registered Massage Therapist (RMT)
Jesse has an Associate Degree in General Arts from Landmark College and continued his studies at Lynn University. Throughout his life, he has actively practiced in athletics and fitness. Eventually his athletic pursuits, and interest in the human body led him to further his Knowledge in Massage Therapy. He studied and graduated as a registered massage therapist from the Royal Canadian College of Massage Therapy. He continues his passion for knowledge by furthering his education and practice through attending his college for workshops and seminars to stay fresh and confident. His goal is to provide professional health care through massage therapy to maximize optimal health for a better way of life.
Jesse is Available for Bookings in Toronto Wednesdays, Thursdays and Saturdays and his Treatment is covered by most extended health care benefits.
Amy Prenick

Registered Psychotherapist, RP
Amy began her journey into the therapeutic process in 1986 while studying Dance Therapy at York University.  She graduated with an Honours B.A. and went on to pursue other interests in fashion and retail, but always held close the possibility of further exploring and applying the counseling knowledge she had gained at college.
Whilst working and raising two children, Amy developed support programs, including clothing drives and health and wellness counseling, to empower women in shelters to get back on their feet and reconnect with the world.  Then in 2010, her world changed when she was presented with one of life's challenges. Over the next two years, she became the caregiver of a close family member struggling with cancer. During these difficult years she recognized in her a passion for helping those in a time of crisis and also an intuitive skill to guide them through their journey to recovery. This led her to return to school and to continue what she had started 15 years before. At the Transformational Arts College, where she studied psychotherapy, she was given the tools to adapt her own life lessons and apply it to her own practice in an experiential learning setting. Her successful internship program following graduation quickly developed into a fast- growing private practice.
Amy brings to her practice a client centered mindfulness approach that creates a safe, nurturing and supportive environment for her clients to grow and transform in their own life journey.
Luis Enrique Herrera,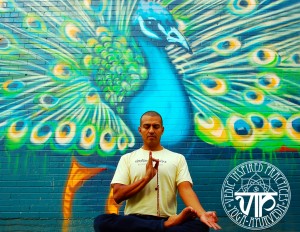 Ayurvedic Practitioner
Luis Enrique is a certified yoga teacher (RYT 500hr) and an Ayurvedic Practitioner. He is a graduate of Ananda Shakti's Sananda School under His Holiness Sri Swami Sivananda Saraswati's Lineage, scholars of the Vedic sciences and the secrets of Yoga and Ayurveda. He successfully completed an intensive, live-in Panchakarma healing methods specialty from the internationally-known Ashtavadya Vadyaratnam Institute of Ayurveda. The course is offered exclusively at The International Hospital and Institute facility in Kerala, South India. These two lineages are two of the most ancient and prestigious lineages offering ancient yogic and spiritual wisdom.
From these teachings, Luis Enrique gained knowledge of Yoga Sutras (yogic philosophy), Asana (poses), Pranayama (science of breath), and Ayurveda (science of life & alternative self-healing). He further completed training in Yoga for Athletes (specializing in runners, swimmers, racquet sports, basketball and volleyball), Breath the Yogic Fundamentals, Centrifugal Forces & Inversions, and Yoga for a Painless Spine under the tutelage of renowned Indian Yoga Master Dr. Yuva Dayalan.
Luis Enrique's spiritual and psycho-spiritual practice started at the young age of fourteen while he was attending a twelve-step program in the hopes of helping his grandfather recover from a brutal history of alcoholism. After four years of attending the program, Luis was nominated co-counselor. At the age of nineteen, Luis Enrique was appointed counselor and facilitator of the recovery program for depression, drugs, and alcohol.
Having recovered from a brain tumor and ulcerative colitis, Luis Enrique discovered alternative healing methods and techniques, which he learned and implemented through self-study. Experiencing the power behind these practices brought him to an epiphany: the realization of his great desire to share this knowledge with others and help in the recovery of physical ailments, emotional instability, mental conditions and spiritual distress.  
Luis Enrique's deep understanding of the self enables him to guide individuals on the pursuit of harmony through the journey of connecting the external, physical experience to the internal, abstract experience. The bridging of these two realms allows a natural state of oneness, inner peace, and health.  
Bryan Hardy
Holistic Nutritionist, Wellness Coach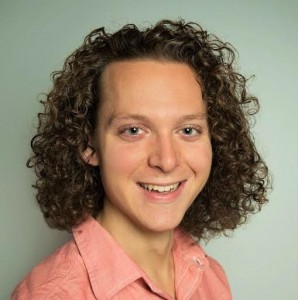 Bryan is a Holistic Nutritionist and Wellness Coach who specializes in optimizing digestive function and balancing blood sugar so that the body and mind can recover and adapt to the stresses of modern life. He is a registered member with the Canadian Association of Natural Nutritional Practitioners and is a first class honours graduate from the Institute of Holistic Nutrition.
His journey into wellness began after suffering a ruptured appendix which nearly killed him at age 18 and ultimately invited him to refocus his life in order to learn how to be a healthy and happy human being. This journey has brought him to where he is now which is working as a clinical nutritionist, wellness coach and public speaker. He is also a facilitator of wellness programs in schools through work with the Youth Wellness Network. He is a calm, kind, and big thinking individual who sees great potential in those around him and works to assist in the process of personal transformation and empowerment.
Bryan's strength is in breaking down complex concepts around health, nutrition and wellness into easy to digest chunks that serve to bring a deeper awareness and connection to the body and to the earth of which our bodies are made. He is also a great cook who can teach you how to make healthy eating delicious and time efficient.
He recognizes that the chronic mental and physical health issues that are plaguing our population today are largely a result of our lifestyles and diets and as such works to help create new habits and assist clients as they move into a sustainable, empowered and health promoting direction.
Bryan is available in person by appointment on Wednesdays and Saturdays
&nbsp