"THE CHAKRAS"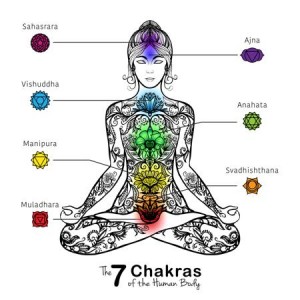 With Angie Tobon & Dane Osorio
 

Module 1: Guided Meditation Course
Sit in circle every Wednesday with Reiki Masters Angie Tobon and Dane Osorio as you tap into a Chakra and find out how you are carrying your energy, and what depletes you. Learn how to clear, heal, energize and balance this specific chakra as we take you on a beautiful guided
meditation and on a 7 week evolving journey!
 Vital Ki Toronto

Every Wednesday evening. April 19th – May 31st.
Time; 7:30pm-9:00pm
Location: 352 Bedford Park Av.
Toronto, M5M 1J8
This course is designed for people with or without Meditation experience.
Investment: $180 ( 7 Classes)
In this first module we will learn to identify, activate and harmonized the seven primary centers of energy in our bodies, our Chakras.
Each of these chakras has a special function; therefore, it is important to recognize the value of each remembering that we have work on what we need to learn (our lesson) in order to evolve.
The activation of these energy fields will prepared us to make a direct connection to our physical, mental, emotional and spiritual health and will teach us to harmonize our entire energy system.
Module #1 Guided Meditation Course Outline
The Seven Centers of Our Human Energy System (Chakras):
These first series of classes have been designed to help you learn and develop your own method to Meditation.
Learn to awaken the true you, as you evolve, you will lean to silence your mind and find peace and happiness within.
Module #1 First Teachings of Meditation are suitable for all. In order to meditate freely, it is very important to fully reach a state of relaxation, grounding and connection.
We will be focusing on:
 Releasing stress and bad energy
Clearing Aura energy around us and our space
Stretching and relaxation of the body
Sharing Source Energy & Creating our own Energy
Connection to the Universe, Divine Light, God
Grounding ourselves with Earth's energy
Protection, alignment of the spine
Clearing our chakras
Gate opening to our inner journey
Investment: $180/7 classes
 

Module 2: Guided Meditation Course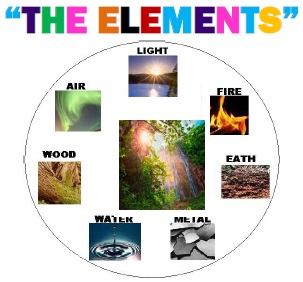 The Elements and our Physical, Mental, Emotional & Spiritual Health
With: Angela M. Tobón & Dane Osorio
These classes have been designed for those who have completed Module #1 and would like to continue exploring higher awareness.
Learn about Emotional Intelligence (EQ) through the study of nature's elements and the influence of our emotions in our overall health.
Learn of nature's elements, its properties, identify your emotions and learn to manage and express your responses better.
Mondays (ongoing) – March 20 – May 8
Time: 7:30pm – 9:00pm
Location: Bliss Om Wellness Studio.
33 Nashville Rd.
Kleinburg, Ontario
Wednesdays – June 14th – July 19th

Time: 7:30pm – 9:00pm
Location: Vital Ki Wellness Center
352 Bedford Park Ave.
Toronto, Ontario
Call us or email to register and reserve your spot.
These classes will fill up please register soon!
Info@vitalki.com
647 748 3777
Investment: $180/7-classes
 
Prerequisite: Module #1 or Some Meditation Experience
TO REGISTER:
647-748-3777 
or info@vitalki.com
*Click on the "Elements" image for more information on the course*
 

Module 3: Guided Meditation Course
'The Turning Point'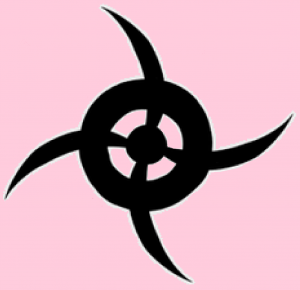 Module 3 is designed for those who have completed Modules 1 and 2, are ready to work beyond the physical/mental reality, and are ready to transcend to higher principles.
This course will help define the time at which a decisive change or shift in your spiritual journey occurs. The change of course always starts with you, and the emphasis in not on the turning point itself, but rather in the significance of the chance.
Here you will continue to understand the mystery of your inner being, the root causes generating your believes, attitudes and actions.
We welcome you to stimulate your inner wisdom and to continue to evolve.
Mondays  – May 15th – July 10th

Time: 7:30pm – 9:00pm
Location: Bliss Om Wellness Studio.
33 Nashville Rd.
Kleinburg, Ontario
Investment: $180/7-classes
 
Prerequisite: Module #1 and Module #2
TO REGISTER:
647-748-3777 
or info@vitalki.com
FULL MOON MEDITATIONS/CEREMONY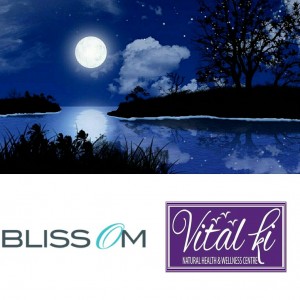 FULL MOON MEDITATION CEREMONY
with:
Angie Tobon & Dane Osorio
BLISS OM, KLEINBURG 
Friday May 12th @7:30pm 
 
Join Reiki Masters Angie Tobon and Dane Osorio
at the Lovely Bliss Om Holistic Wellness Center!Angie and Dane have come together to bring Full Moon Ceremonies for a few years now. Their ancestral healing lineage and awareness of amplified energies during the time of the Full Moon has brought them to perform powerful and healing Ceremonies.
Come out and tap in to the energy of the Full Moon to let go of what no longer serves you and shift to the Energies that bring you to a higher vibration, thus aligning yourself to Manifestation.
Location:
Bliss Om Wellness Studio
33 Nashvill Rd. Kleinburg ON.
905 893 1088
$30+hst
The time of Full Moon is a magic time, when the power of the Moon is in at its zenith, our power increases.
During this time the power of manifesting is great, in ancient times our ancestors performed magic rituals in order to gather and increase their energy. They were  alchemists and great seekers of consciousness far ahead of their time. They also realized that within ancient knowledge absolute truth laid.
If you are in the quest for clarity, emotional Intelligence and a calm spirit, join us as we:
Activate and speed up the process of tuning the lunar rhythms and its power
Enter the path of transformation and become attuned with your Inner-selves
Leap into the Infinity of your divine intention
Get tuned to the Universe Energy and with the Magic of the Perigean Full Moon
In a Full-Moon there is an energetic pressure which can be used to accelerate healing on all levels.
In this Meditation you will be guided to a journey that will invoke the intensity of the Perigean Full Moon and the power of the four winds (East, South, West, and North). It will help you configure the process of your mind, and cultivate new and more positive ways of being.
Transform and leap into the Infinity of your Divine Intention
Tune into the Perigean rhythm, rise your conscious levels and evolve
Become attuned with Universal Energy and your Inner-self
The Astronomy term Perigean full moon now called Supermoon is a simply term that means the moons closest to Earth for that month.
These Supermoons have been known to cause factual physical effects here on earth, it is manifested in larger-than-usual waves, unusual animal behavior and also changes human distinctive and collective behavior.
The full moon is a time of positive opportunity, especially in the Super-Moon, if you use this energy correctly.  It can increase your positive energy or it can create chaos on your emotions.
Since the full moon creates or influence a tremendous amount of energy, you should be in a calm Meditative state of mind to receive a positive effect. Remember that whatever is going on in your body, mind and spirit will be intensified.
This Super-Moon Meditation can have a transformative effect and lead you to a new understanding of your own life.
Presented by:  Angie Tobón and Dane Osorio
Meditation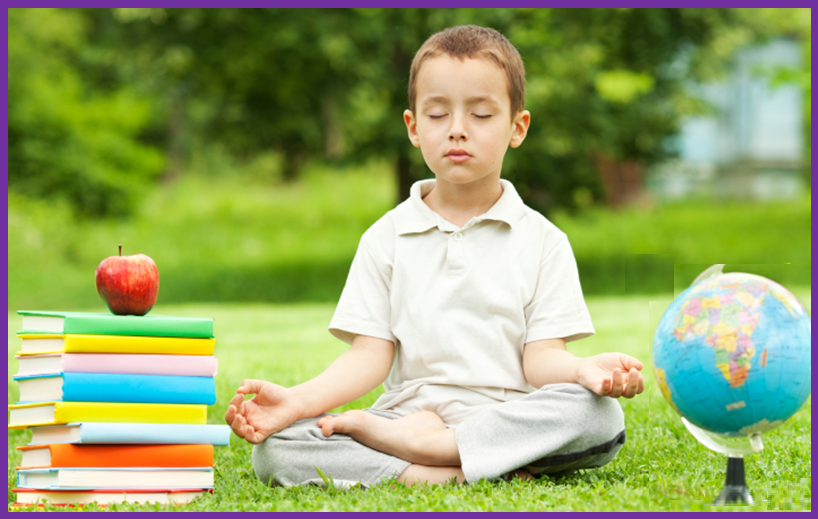 Meditation is a discipline in which one attempts to connect to the inner self  to get beyond the conditioned, "thinking" mind into a deeper state of relaxation or awareness.
Meditation is recognized as a component of almost all cultures, and has been practiced for over 5,000 years. We offer classes designed to meet the needs of the specific class, ranging from beginners, intermediate and advanced. Its focus is to convey awareness which include: Being conscious of, being receptive to, being here and now, being grounded, being mindful, being connected, being centered.
Benefits of Children Meditation 
By nature children are good meditators; empower your child's physical, emotional, and mental health.
Children exist in a contemplative state; this ability is due to their attentive brainwave. They have a mechanism that allows them to cruise their journeys at a levels many grownups have forgotten possible.
Meditation allows children to use their creative imagination without restrictions. Their fresh minds are in multidimensional Technicolor motion picture processes that lets them enjoy coming in and out of meditation easily.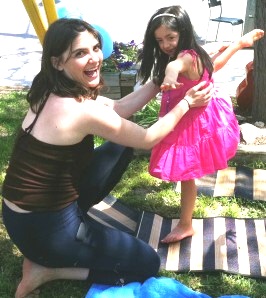 In these powerful classes children will learn: 
    To ground them-selves by rooting their energy into mother earth (Gaia).
    Feel more secure and willing to journey
    Find the stillness they need to meditate
    Tools to cope with everyday life
    To understand and experience their emotions in a healthy way
    To become more aware of who they are, their interests and their many talents
    To develop confidence
    To identify their relation to the community, family and others
    The basics of their fields of energy (the chakras)
    Dream without limitations
    To become active in their personal growth
    To be kind to them-selves, others and all living creatures
    To create their heaven here on earth
    To develop their own idea of meditation so that they can realize they have the power to define it
    To create their own believes about how the universe works
    To permit the creation of their own space 

 
Exercises and Journeys 
    Breathing Meditation
    Physical awareness (muscle relaxation)
    Rooting Meditation (grounding) security
    Connection Meditation (connecting to light and the Universe)
    Cloud Carpet Meditation (for sleeping disorder)
    Identifying of emotions (the way feel and how to deal with it)
    Environment Meditation (appreciation of life and all creations)
    Relations (family, siblings, extended family, friends, school, and community)
    Self-worth Meditation
    True Communication Meditation
    Heart Meditation (Love, forgiveness, guilt, shame)
&nbsp