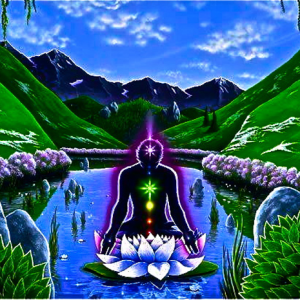 Opening Your Ka Channels' is a multidisciplinary, experiential intensive that will focus primarily on the practice of skills necessary to locate, clear, further activate and open the 16 Ka Channels. The Ka channels pull energy from our multidimensional, holographic selves into our physical bodies. The clearing and further activation of the Ka channels offers a multitude of potentially life changing benefits as well as the opportunity for greater embodiment of the Higher Self.
Each participant in this intensive will have their personal Ka channels cleared, further activated and opened as well as learning how to perform this gentle, beautiful, elegant procedure on and for others.
The Ka is the "divine double" which serves as the interface between our human body and our higher-dimensional holographic self. The Ka body is comprised of a vast circuitry with 16 primary meridian-like activation lines. Each of these meridians has multiple, specific, activation points, that when fully functional pull in the Ka energy from our own Higher Selves. This Ka energy is comprised of light and sound frequencies from our ninth-dimensional selves down-stepped to our third-dimensional selves via the Ka body.
The Course fee and Schedule is as follows:
KA CHANNELS schedule April 01-11
*Transportation, food and accommodations are not included. (See below for more info)
Investment per Course: $2,999 CAD (plus tax)
To Register: 647-748-3777 or info@vitalki.com
Food, Transportation and Accommodations
*Meals, transportation and Accommodations are NOT included in the program.
Food
There are many local restaurants and eateries near by.
Accommodations
There is plenty of hotels, air B n B's, and other type of accommodations to suite your needs.
Google Accommodations near:
-Yorkdale Mall
-Lawrence West Station
-Lawrence Station
Transportation
Transportation is on your own, either driving or flying in.
We are located mid-up town Toronto. There is Public Transportation with 2min. walking distance from the Centre.
If you are flying, the nearest airport is the Toronto Pearson International Airport or Porter Airport (approx. 1/2 from the Centre)
There are buses that will take you from the Airport to Yorkdale Station, from there you can take the subway one station south to Lawrence Station West and then take the bus going east to Avenue Road.
If you are driving from out of town we are south of Highway 401 on Avenue Rd.
&nbsp