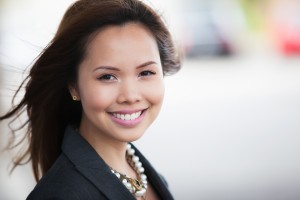 Dr. Marilyn Tran,
Naturopathic Doctor
"The natural force within each of us is the greatest healer of all."
Hippocrates, Father of Modern Medicine
The human body is truly miraculous. At any given moment, innumerous natural processes transpire to keep us well and alive. The irony is that more often than we would like to believe, our minds – fears, negative thoughts and self-limiting beliefs – get in the way. For that reason, treatment plans created by Dr. Tran emphasize healing both the body and mind.
Clients appreciate Dr. Tran for her compassionate approach to care. She takes her time getting to know them as individuals above and beyond their medical conditions. She is also meticulous in her intake and examination of test results to uncover the true root cause of disease.
Because all systems of the body are interrelated and function together, in treating one, others will also be addressed. In simplest terms, Dr. Tran treats conditions connected to mental health, digestion, and skin problems.
Dr. Tran believes in setting a strong foundation for health. Starting from the basics, clients who actively participate to transform their health will benefit from the best outcomes.
Most clients report feeling more at ease, refreshed and uplifted after their consultations and treatments with Dr. Tran.
Professional Biography
Dr. Marilyn Tran is a licensed Naturopathic Doctor practicing in midtown Toronto. She holds an Honours Bachelor of Science in Human Biology and Psychology and a Doctor of Naturopathic Medicine. Her passion for community work led her to complete rotations at the Sherbourne Health Centre (treating patients with AIDS/HIV), Queen West Community Health Centre and Brampton Civic Hospital as an intern. She also completed two medical brigades to Haiti with Naturopaths Without Borders providing care to the local community.
In 2016, she began work to set up a Global Health Program in El Salvador, Central America, along with her partner who is an Ayurvedic Doctor. Together, they hope to inspire students rooted in natural and complementary medicine to learn and provide care for communities in impoverished countries. Medical brigades take place yearly and are open to students and healthcare providers.
When at home in her city of Toronto, she relishes in all the small and finer things her vibrant, multicultural city has to offer. She maintains a health and happiness blog on her website www.drmarilyntran.com.
Credentials
Hon. B.Sc. – Double Major in Human Biology & Psychology
Doctor of Naturopathic Medicine
Facial Rejuvenation Acupuncture Certificate
Mindfulness Based Stress Reduction Training
Description of Services
Naturopathic Medicine
Naturopathic Medicine is a distinct primary health care system that blends modern scientific knowledge with traditional and natural forms of medicine to treat disease and restore health. Naturopathic Doctors treat the root causes of disease and assess the whole person, taking into consideration physical, mental, emotional, social and spiritual aspects of the individual.
Treatments may use one or a combination of naturopathic therapies:
Nutritional & Lifestyle Counseling
Botanical Medicine
Traditional Chinese Medicine
Acupuncture
Supplements
Lab Testing
Facial Rejuvenation Acupuncture
Facial Rejuvenation Acupuncture instantly hydrates and softens the skin for a natural glow. Considered the "Natural Face-Lift," facial rejuvenation acupuncture will tone and tighten the skin, increase blood flow, promote cell growth and waste elimination, increase lymphatic drainage, and promote collagen production, all to draw out your natural beauty and reduce the signs of aging.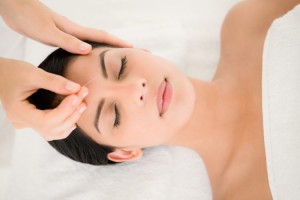 More profoundly, it will treat:
Fine lines & wrinkles
Sagging cheeks & jowls
Laugh lines & eye creases
Puffiness
Bags under the eyes
Drooping eyelids
Double Chin
Hormonal Acne
Mindfulness Meditation
Mindfulness meditation is a scientifically-validated method that teaches you to clear your mind, quiet your emotions, and calm your body. It is a simple and systematic approach to help you attain greater levels of health and well being by becoming more present and aware in the moments you actually live. Instead of struggling to get away from experiences you find difficult, you practice being able to be with them. Equally, you can bring mindfulness to pleasant experiences as well.
Mindfulness meditation can help you:
Relate to stress in more creative ways

Reduce endless mind chatter in order to think more clearly

Become more aware of how you truly feel, and why

Sleep better, lower your blood pressure and reduce anxiety and depression

Better manage the emotional and physical pain that often accompany medical conditions such as cancer, heart disease, back problems and psoriasis

Get off the worry treadmill and become more productive and happy
&nbsp